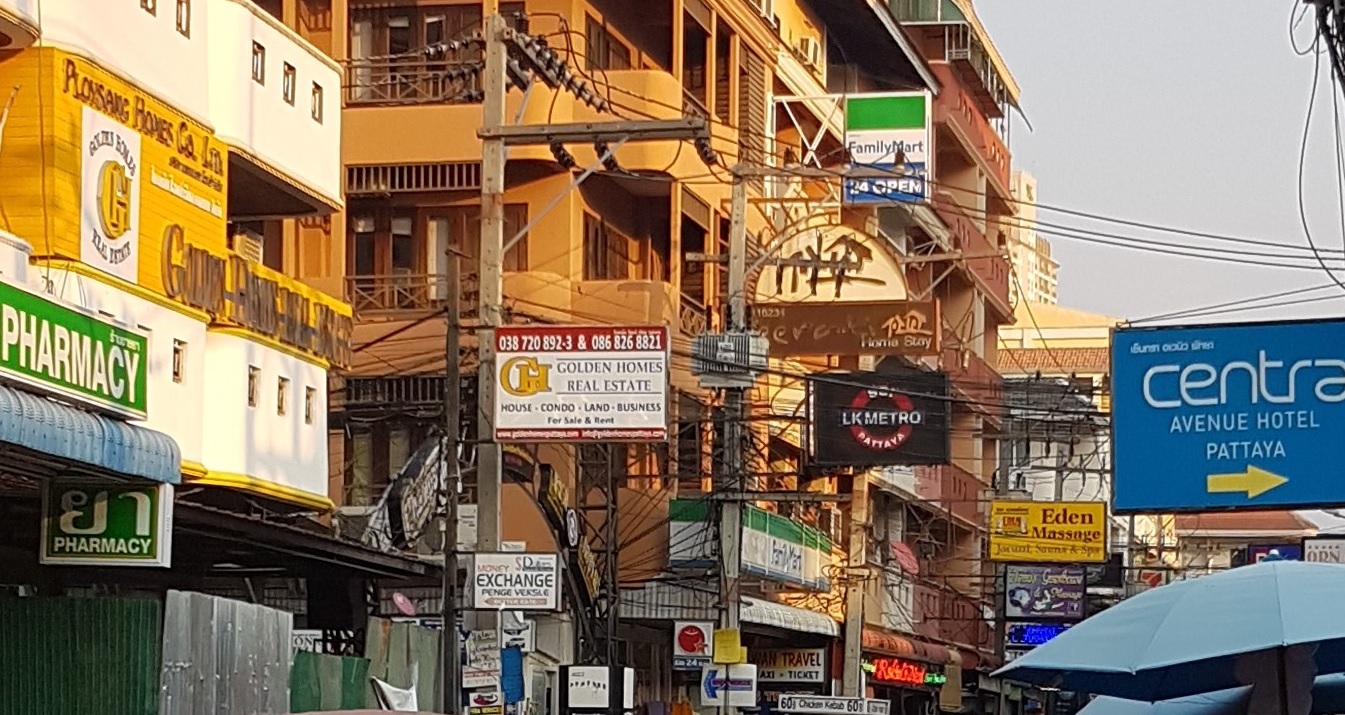 Soi LK Metro, Pattaya: Laid Back Sex District
Nathan Renly | March 05, 2019
Soi LK Metro, a selection of go-go bars set off the main tourist drag in Pattaya, Thailand.
Unless you knew it was there or happened to book a hotel near it, you may have never heard of Soi LK Metro. It sits a few blocks from the beach and Walking Street and comprises only a small alley wrapping the hotel LK Metropole, where it gets its name. Buying sex here is more laid back than on its Walking Street neighbor.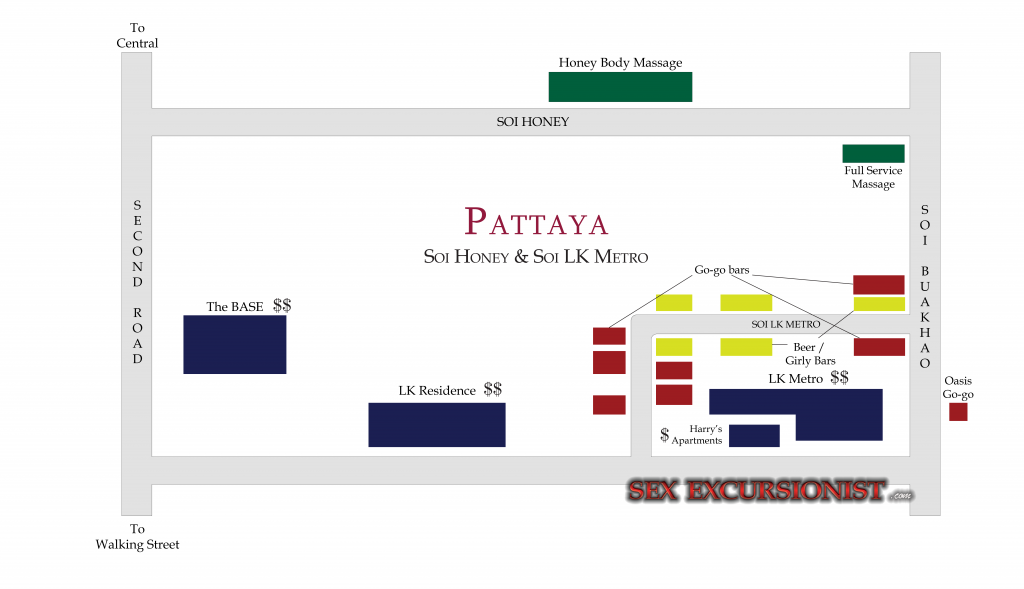 last updated: August 2019
But you should visit it. The atmosphere is laid back, there are no tourist buses, and the girls are often less money hungry. The bars are fun and the small eateries serve cheap food. The barfines here are not as cheap as Soi 6 but a better deal than Walking Street and there are several go-go bars to browse.
Sex on Soi LK Metro
Since the bars in Soi LK Metro close before midnight, it can be a perfect stop for the early-to-bed and early risers. At 2am, the area is quiet, with no thumping music, no crowds, but hardly anywhere to pick up a date.
Soi LK Metro barfine prices
Soi LK Metro has rapidly increased its barfines in recent years and these prices should be used as a base.
Drinks: 60 – 90 baht
Ladies Drinks: 120 – 150 baht
Barfines:

Short time: 3000 baht (total)
Long time: 5000 baht (total)
Crystal Club Agogo
Often a nice selection of ladies. The club is formed with a stage in the middle and raised booths on each side.
You can find Crystal Club on Facebook.
Other bars
The bars in Soi LK Metro may seem similar, and your experience with each one is likely to be where you happen to meet a girl that you fancy.
Do a barhop! And don't feel it necessary to sit down and buy a beer in every bar!
Our recommendations for Hotels:
LK Metro
The obvious choice and luxurious for the area. The staff is well-trained like most LK properties, the rooms are large, most with balconies, and the pool is big and clean.
Prices start at $50 USD on Agoda.
Harry's Apartment and Bar
A fine choice for the budget traveler. Harry's sits in a perfect location and offers simple and clean rooms, some with balconies facing Soi Diana. Start your day in the open air bar and restaurant with your girl!

Prices start $17 USD on Agoda!

Back to Sex Excursionist Pattaya Guide!

Tags: Pattaya, Pattaya Bargirls, Pattaya Hotels, Soi LK Metro