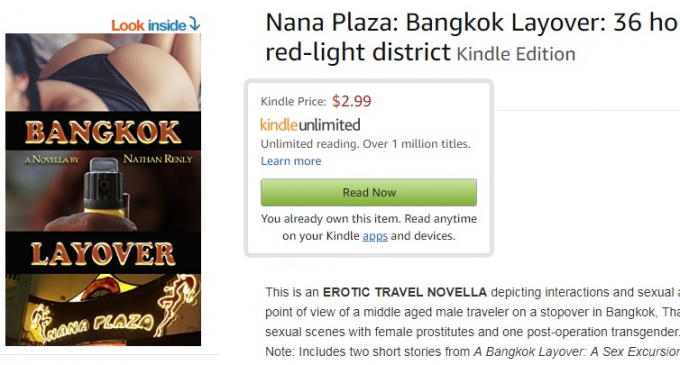 How to read our books for free
Nathan Renly | April 06, 2022
Sex Excursionist books can all be read for free on Amazon with Kindle Unlimited.
All Sex Excursionist books are published on Amazon and can be read with Kindle Unlimited.
Kindle Unlimited is monthly subscription that allows you to read millions of titles for free. As much as you can read! Most books available on sex destinations and especially erotica are available under Kindle Unlimited.
Get your free month! And your first month is free! And there is no contract. This means you can read our books literally for free! Signup for Kindle Unlimited, read our books, and cancel before the end of your month. Amazon makes it easy to cancel via your online account.

Step 1: Choose one of our books to read:

Step 2: Look for the Kindle Unlimited link on the right to start your free month!

Step 3: Read our other books! And browse the selection of similar books!S

Tags: read free