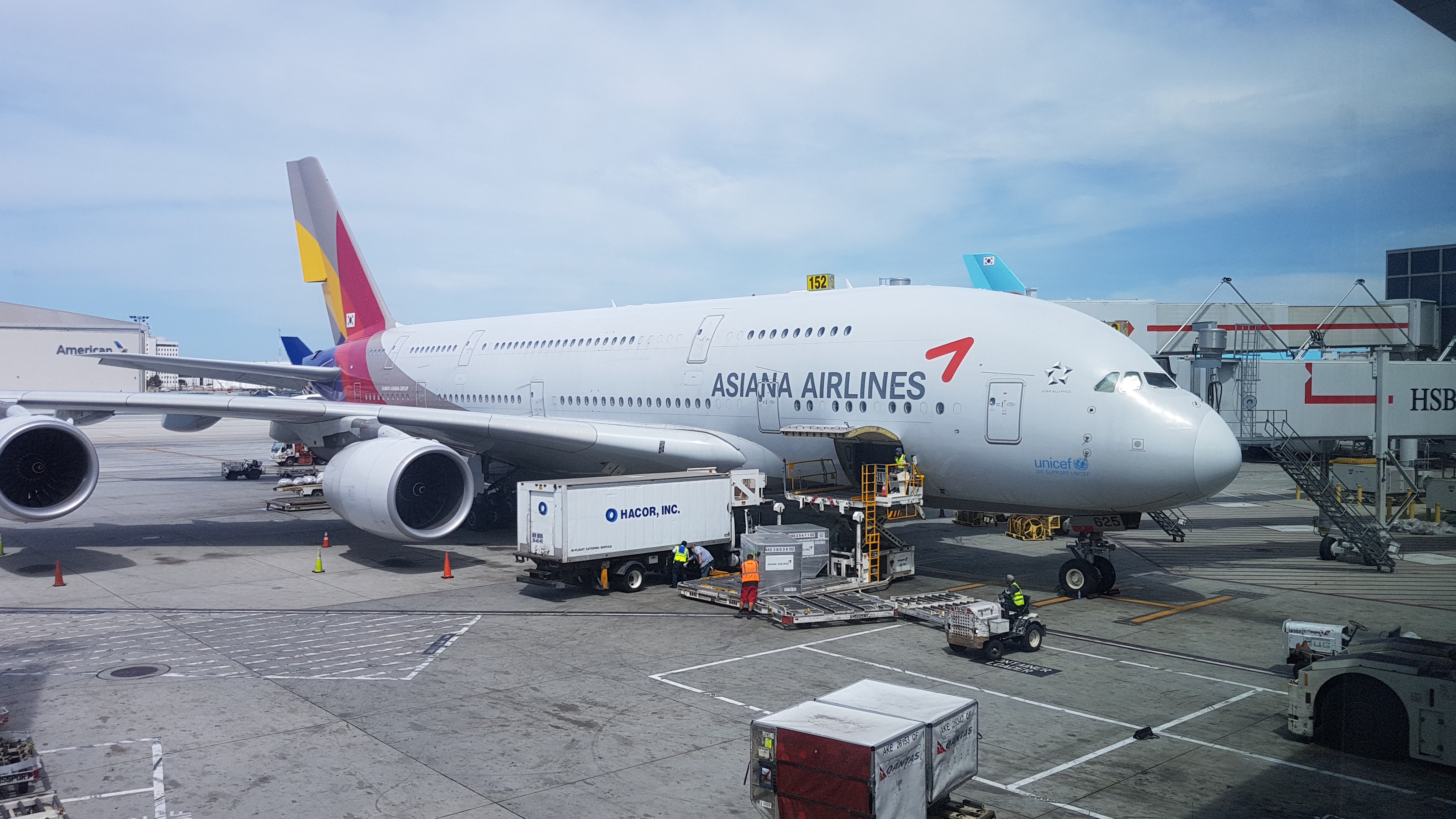 A Bangkok layover – Sex with masseuse!
Nathan Renly | November 18, 2017
A 12 hour layover in Bangkok? When I saw the possible itinerary while traveling on another adventure, there was no doubt that was the flight I'd book, even if it meant leaving at 6am and adding 18 hours to my journey. I'm a true Sex Tourist after all, 12-hours in Bangkok? I could get a nut with a gorgeous barely legal girl, a massage, another nut with an experienced pro, and a nap in that time!
Sex in Bangkok on a layover?
I arrived at 10pm on a weekday which allowed plenty of time to catch the Bangkok Sky Train. However, it did limit some options for me. It would be close to 11pm after I got through customs, checked my bag at the airport (Left Luggage), and got into the city. The Sky Train to Makkasan would be a roughly 30 minute ride.
From Makkasan station, I'd have to make a decision either to head north on the subway to a Soapy Massage Parlor or south to Soi Cowboy or Nana Plaza. Although a soapy sounded great after 18 hours of travel, they tend to close by midnight, and I decided I'd rather relax than rush into a soapy.
So, I planned to take the MRT to Soi Cowboy, make a lap through (for the eye candy) and then walk or motorbike-taxi down to Nana Plaza. Nana would give me more options on short time hotels, massage parlors, and especially street walkers. With only 12 hours, I didn't want to get drunk in a go-go bar, which is what Soi Cowboy is for.
12 hours in Nana Plaza
I knew from previous trips to Nana Plaza there was a small alley with a few short time hotels next to Nana Plaza, though I'd never used them. I looked at all the rooms which ranged from 600 baht to 850 baht and settled on a top floor room at White Orchid Inn II… After a quick shower, I was out the door at around 11.
I decided on a massage, and I wanted a halfway decent one so I figured a uniformed massage parlor would be the best bet. They'd still want to do a happy ending… I might let her tug on my dick for a couple minutes and then save my nut for a street walker.
My Massage at Bangkok's Nana Plaza
I walked the opposite direction from Nana Plaza passing a few massage parlors, and keeping track of which ones had cute girls. I could have saved myself the journey as the only one with any girls I liked was the closest to Nana Plaza.
Maybe I'm easy or maybe she was the cutest, I don't really know, but the one I went for was the one standing in front of the door in charge of getting customers in. I walked up to her and said, "Ok, I'll take a massage!"
She said, "ok, right in there."
I went… but she didn't follow. Another girl had jumped up from the bench. This is not the time to play the novice. "No, I want you." I said to her.
She smiled big and started following me inside while the girl who had jumped up commented, "Of course you do." Yes, sorry, there is a reason you were on the bench.
My Massage Girl was a little older, perhaps 30, and carried a voluptuous body that fit nicely in her massage outfit, a white shirt and long flowered skirt very typical of massage parlors in Bangkok. She had short black hair and a big smile with big lips.
A Nana Massage – 500 baht Happy Ending
Heading up some stairs and past a curtained massage room, I could hear the dorky moans of an older gentlemen probably receiving a blowjob – I could not hear any slapping of a hand. I smiled at my massage girl who chuckled and led me to a curtained massage room at the end of the hall. It was a typical massage bed for this type of place and being alone with my massage girl, I saw a smiling face and bubbly personality. I was already growing infatuated, probably due to the jet lag and having been several months since I was alone with a sexy young lady.
"Ok, take all off and face down, I'll be right back," she said. If I had a dollar for every time I'd heard those words.
On the massage, I did receive the "halfway decent" massage I was hoping for along with the teasing between my legs and ass that I love about Thai oil massages. I was already rock hard on the flip and the fact did not escape her.
She climbed on the table and kneeled between my legs and began to seductively rub my thighs letting my dick poke out from the towel. By this time, I was watching her intently and she was sporting that wide happy smile at me. I just decided she must like me… though I'm sure what she really liked was being picked at this late hour.
Without saying anything, she moved her hands over to my dick and let the towel drop to the floor and then grasping me in both hands began to slowly work up and down.
"You tip 500 ok?" she finally asked.
"Only handjob?" I asked.
"No boom boom here. I can do body to body for 1500," she responded.
"I really want to boom boom. I have a hotel next door, you want to come with me?" I asked. I knew picking up girls from massage parlors was not uncommon though it's not guaranteed any of them would go.
The smile dropped from her face and she seemed lost in thought. I assumed it would not be the first time she was propositioned, but she obviously did not have a prepared response.
"Ummm, we close at midnight, but I don't leave with customer usually."
"I will give you 500 baht for the massage and 3000 at the hotel, and I will wait for you," I offered. It was a lot for sex, and I knew it, but I liked her and didn't want to go looking on the street.
Her eyes lit up and I could tell the offer was intriguing to her.
"Ok, you will wait for me?"
"Of course."
"Do you want handjob?" she asked still holding my dick.
The scene I had was lovely… a smiling and happy girl kneeling between my legs, stroking my dick, and looking into my eyes knowing we would be fucking just a little later. I let her slowly rub my cock and balls until the time was up.
Bangkok Massage Girl Sex
I waited with her and the other massage girls for 30 minutes until she was allowed to leave.

"Do you want me to change or just wear this?" she asked referring to her massage uniform.

I thought of her in my hotel room wearing her Thai massage uniform… I quickly formulated the plan of pushing her against the window in my hotel room wide open to the street, and lifting her skirt and taking her just like that.

"It's ok, lets go! I won't keep you too long, you can come back," I said.

The streets were already clearing as we walked the short distance back to the hotel. The bar in the alley outside had a few foreigners and their bargirls getting hammered. They turned to us and smiled… just a member of the club.

Entering the room, I may still have been sporting a hard-on from the rub session, as I could not help myself from grabbing her from behind as soon as she entered.

"Wait! Wait! Shower first," she pleaded.

"Ok," I said calming down, but not releasing her.

I began to stroke my dick against her ass as I moved her toward the bed, until she fell forward exposing the outline of her ass through the massage uniform toward my crotch as I continued jacking off my dick through our clothes.

I reached down to grab the bottom of her skirt and as I began to raise it, she squirmed in an attempt to spin around to the bed. I was ready for this however and firmly grasped her hips.

"Ok, shower first! I promise, I just want to see if I can lift this skirt," I lied.

She fortunately thought better of fighting me, and resumed her position bent over the side of the bed. I lifted her long skirt to see a pair of skinny fair skinned Thai legs supporting her round bubbly butt. Her skirt got tight and difficult to raise as I reached the bottom of her butt cheeks, so I reached my hand under her skirt to feel a pair of cotton panties.

She resumed her squirming. "Hey, hey, slow down please!"

Perhaps it was the jet-lag or the price I'd paid, but being the gentleman customer was not in my mind at all. With one swift motion, I grabbed her panties and ripped them downward. They were around her knees before she had a chance to react, and her reaction only caused her to fall forward on her face as she attempted with one hand to hold her panties.

This caused her ass to prop even higher in the air and with one more lift on the skirt, her unshaved pussy was exposed to me. I pushed my hand under her skirt so I was grasping one butt cheek while my thumb made its way through her bush to her clit.

She whelped, and gave up fishing for her panties and dropped her ass to the bed still with my hand grasping it, which pulled me on top of her. I was now facing her bewildered face, and she must have seen it in my eyes there would be no use in calling for a shower break.

After a few seconds, she smiled and said, "Horny man!"

I smiled back and leaned forward for a kiss which she returned happily.

For complete story and more Nana Plaza Info…

Tags: "Sex Tourism", Nana Plaza, Thailand